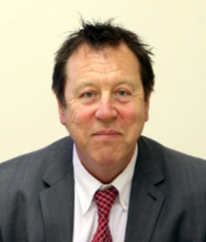 Care and Repair Scotland's aim is to provide a national platform to lead, promote and support local Care and Repair teams to work collaboratively in order to achieve strategic outcomes by helping older and disabled persons to live independently in their own homes.
Blair Allan brings many years of experience in the Care and Repair sector to his new role, including in his previous role as Deputy Chief Executive of Care and Repair Cymru, with responsibility for the strategic development of agencies in Wales.
Robert Thomson, National Director, Care and Repair Scotland said:
"I am delighted that the board has appointed Blair. I have known and worked with him for a number of years and he will bring leadership and integrity to the post and also a real understanding of the issues that face Care and Repair services. He is well respected in the world of RSLs and will bring much needed representation for that sector to our board. I look forward to working with him".
Blair Allan said: "It is a great privilege to be appointed as Chair. I very much look forward to working with the Board and the National Director in leading, supporting and guiding the Care & Repair movement in meeting the challenges and delivering on the opportunities that lie ahead".